Per-and polyfluoroalkyl substances, or PFAS, are man-made substances that do not naturally occur in the environment and are known to have negative effects on human health. By including testing for these chemicals in well water samples from selected homes in our Healthy Water Healthy Aging project, we can better understand risk for Maine households and the impacts of chemical exposures on aging.
People in Maine are concerned about the potential for PFAS or "forever chemicals" in their drinking water; the reason for their concern is clear. Maine has been in the news due the discovery of contaminated soils on farms where sludge from sewage treatment plants was used as fertilizer over the last several decades. Most people in these rural areas are dependent on private wells as their source of drinking water and PFAS contaminations of wells has been recently documented. We have already joined forces with multiple partners across the state to engage Mainers age 50+ in completing a drinking water survey and submitting a well water sample for analysis of arsenic and other toxic metals as part of a public health study. We plan to identify 115 households where there is highest risk for potential PFAS contamination and provide them with test kits, information, and support for mitigation.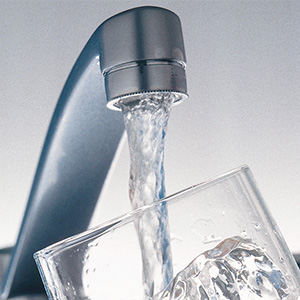 Healthy Water, Healthy Aging™ data maps on PFAS
The map below displays the areas in Maine identified as having potential of PFAS contamination in relation to areas where project participants have already contributed water samples for analysis of toxic metals. Participant households within a two mile radius of sludge and septage application sites will be among the first tested for PFAS in our study.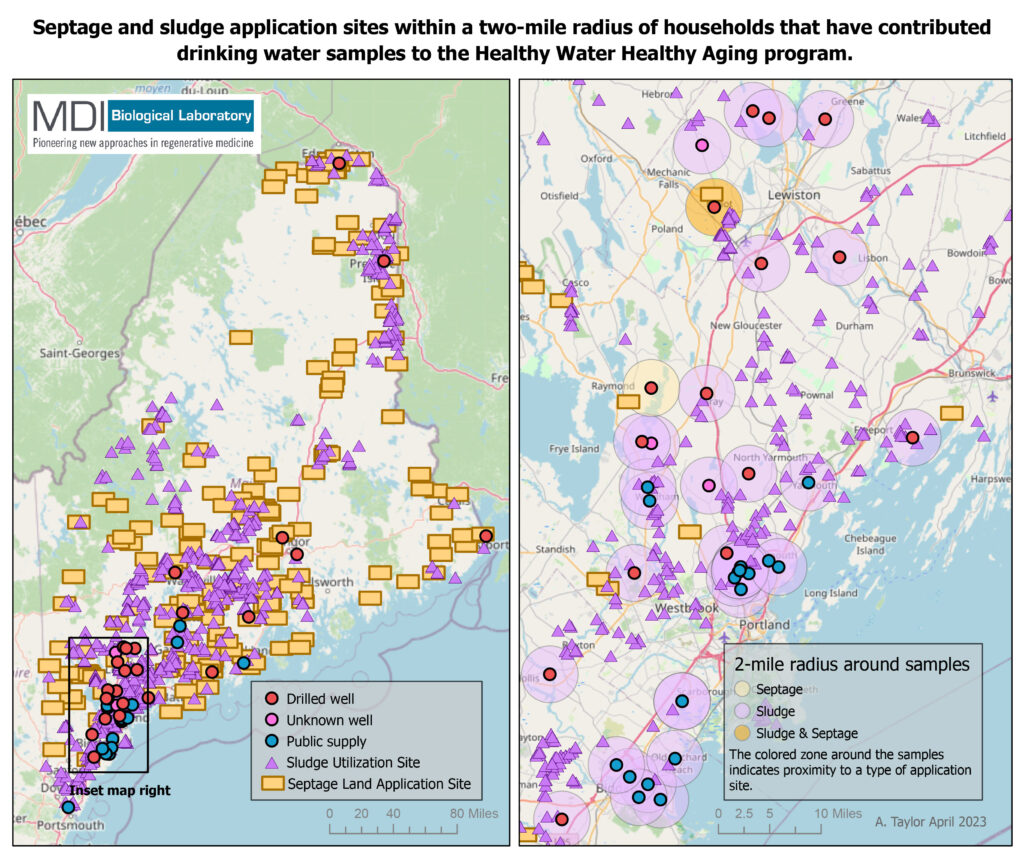 The interactive map below shows the results of PFAS testing at MDI High School, where PFAS was found in well water and soils around the school. We have tested nearby households and found that some also have contaminated wells. This is an ongoing community project to determine the levels of PFAS in drinking water, provide homeowners with additional information, and help to understand how PFAS is moving through the groundwater.
The map is preset to open with all sample sites, line features (streams), area features (lake, swamp, etc.), and bedrock units. Additional layers can be added using the layer list located on the map legend. Data from households near Tremont School have also been added to the map. Find the map location by typing into the "Find Address" search bar.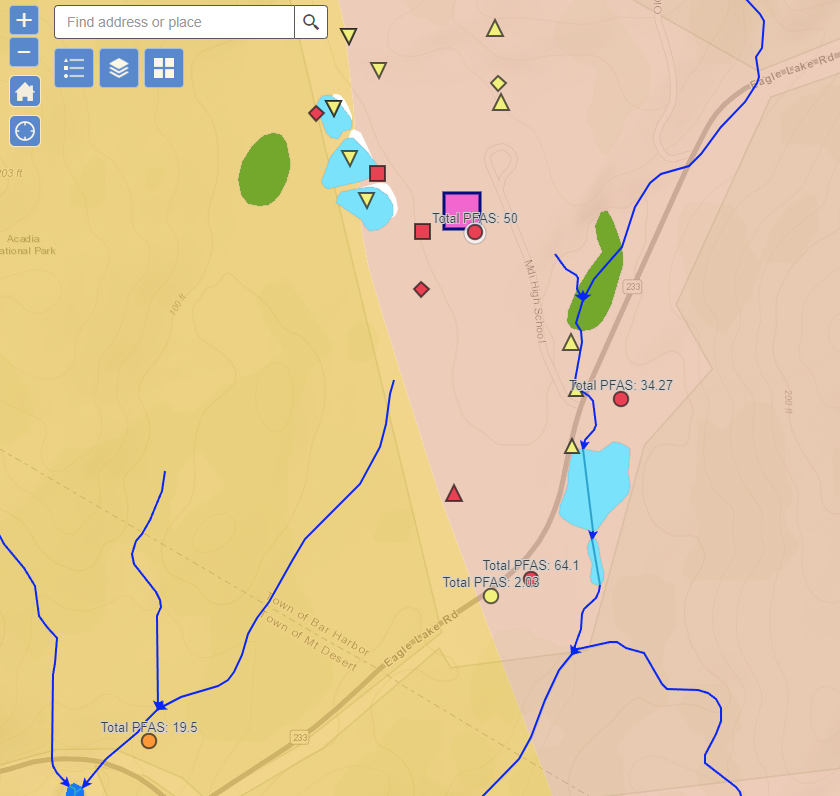 EPA

In March 2023, the EPA proposed the first national drinking water standard for "forever chemicals" which are dangerous to human health. This will set drinking water standards for six PFAS chemicals: perfluorooctanoic acid (PFOA), perfluorooctane sulfonic (PFOS), perfluorononanoic acid (PFNA), hexafluoropropylene oxide dimer acid (HFPO-DA, commonly known as GenX), perfluorohexane sulfonic acid (PFHxS), and perfluorobutane sulfonic acid (PFBS).
More information
EWG (Environmental Working Group) Guide to PFAS Water Filters
National Standard to Protect Communities from PFAS in drinking water
Maine Department of Environmental Protection
Science Direct article: PFAS in United States tap water: Comparison of underserved private well and public supply exposures and associated health implications
Take Action