Kit Contents
After you have completed the initial survey and indicated your interest in getting your drinking water tested, we will send you a test kit. Check the contents of your kit. You should have one of each:
50 ml. labeled sample tube with sample number
refrigerator magnet with a matching sample number
piece of Parafilm™ to seal your sample tube
small plastic bag in which to mail your sample
postage paid return envelope
Let us know if you are missing anything at arsenic@mdibl.org!
Fill out the paper datasheet supplied with your sample kit and sign to give your permission for us to analyze your water sample. Samples will not be analyzed without this signature.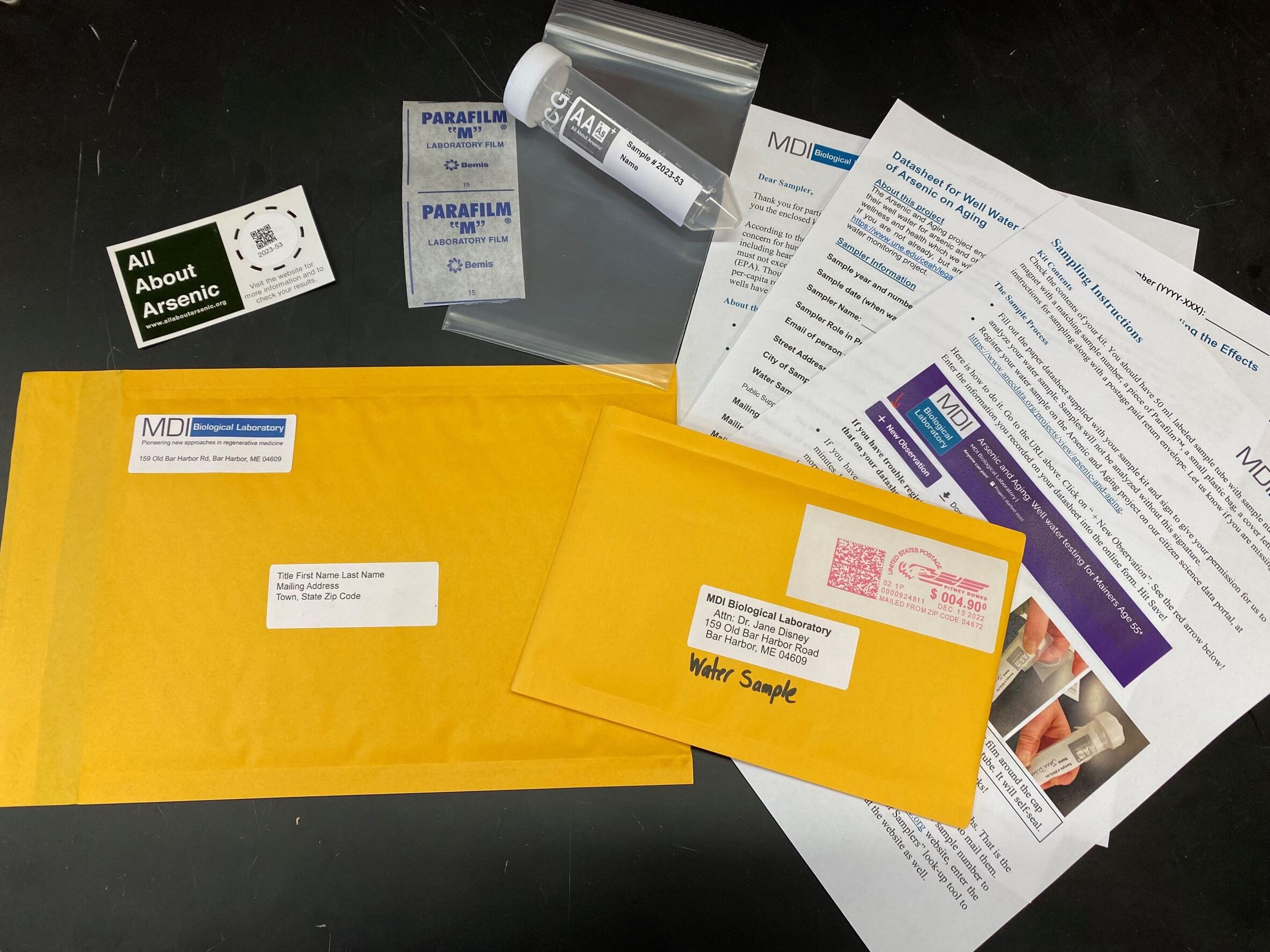 ---